Student Building Updates
Over 1 year ago, we shared with our congregation our desire to live out Psalm 145:4. 'One generation commends your works to another; they tell of your mighty acts.' Having the means to reach every generation for Christ is crucial. And it was clear to us that we had reached a capacity barrier in our student wing. We no longer could reach more.

So faithfully forward we went. We are excited to share that the expansion of our Middle & High School wing has begun!! You'll notice changes when you arrive on our campus each week. Stay tuned to our social media and this website for updates and the best ways you can navigate our student wing while it's under construction.

We promise to be good stewards of our resources, to keep you safe during the construction, to communicate well and to provide a place where every student can hear the best news they will ever be told!
Recent Pictures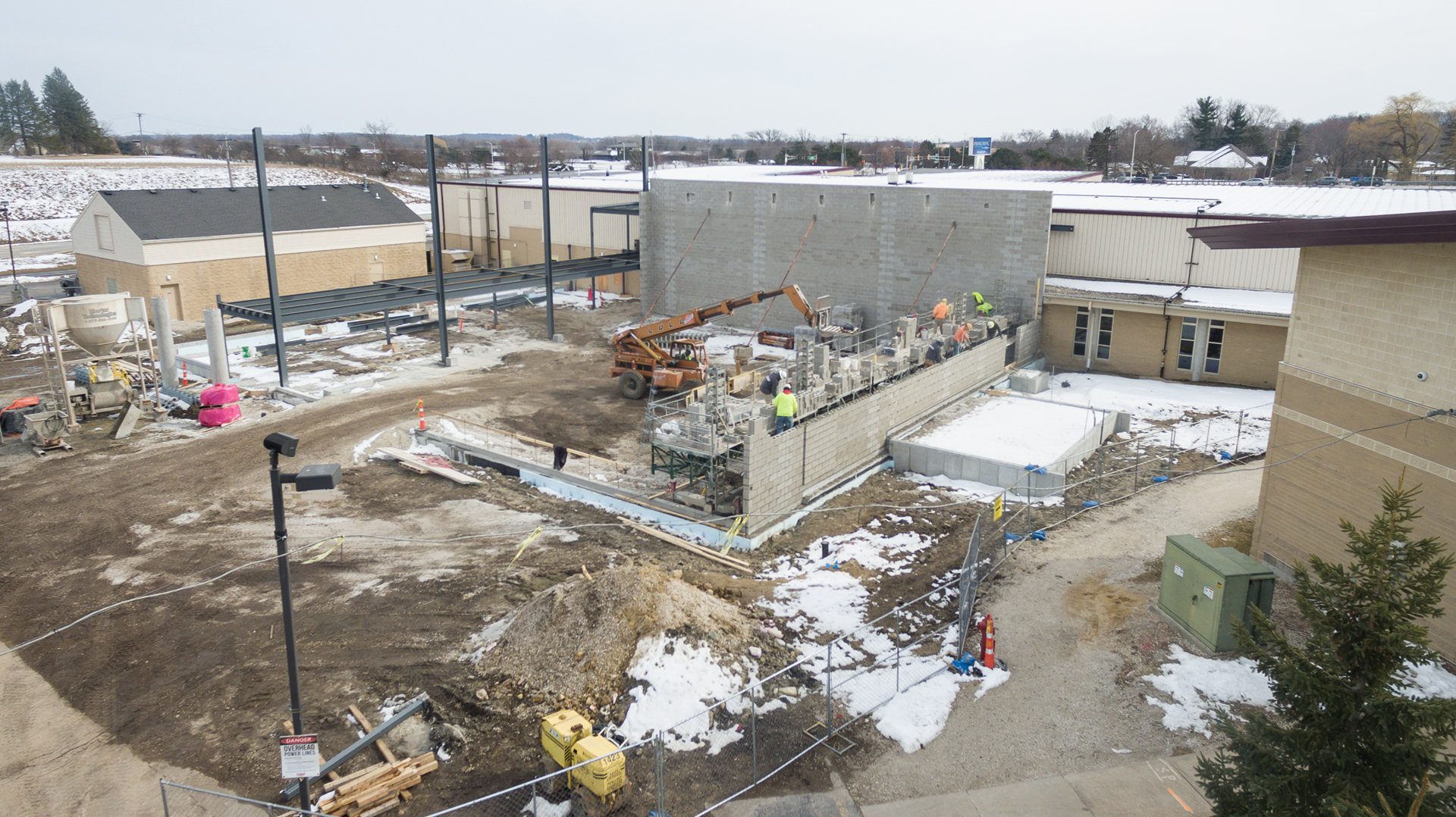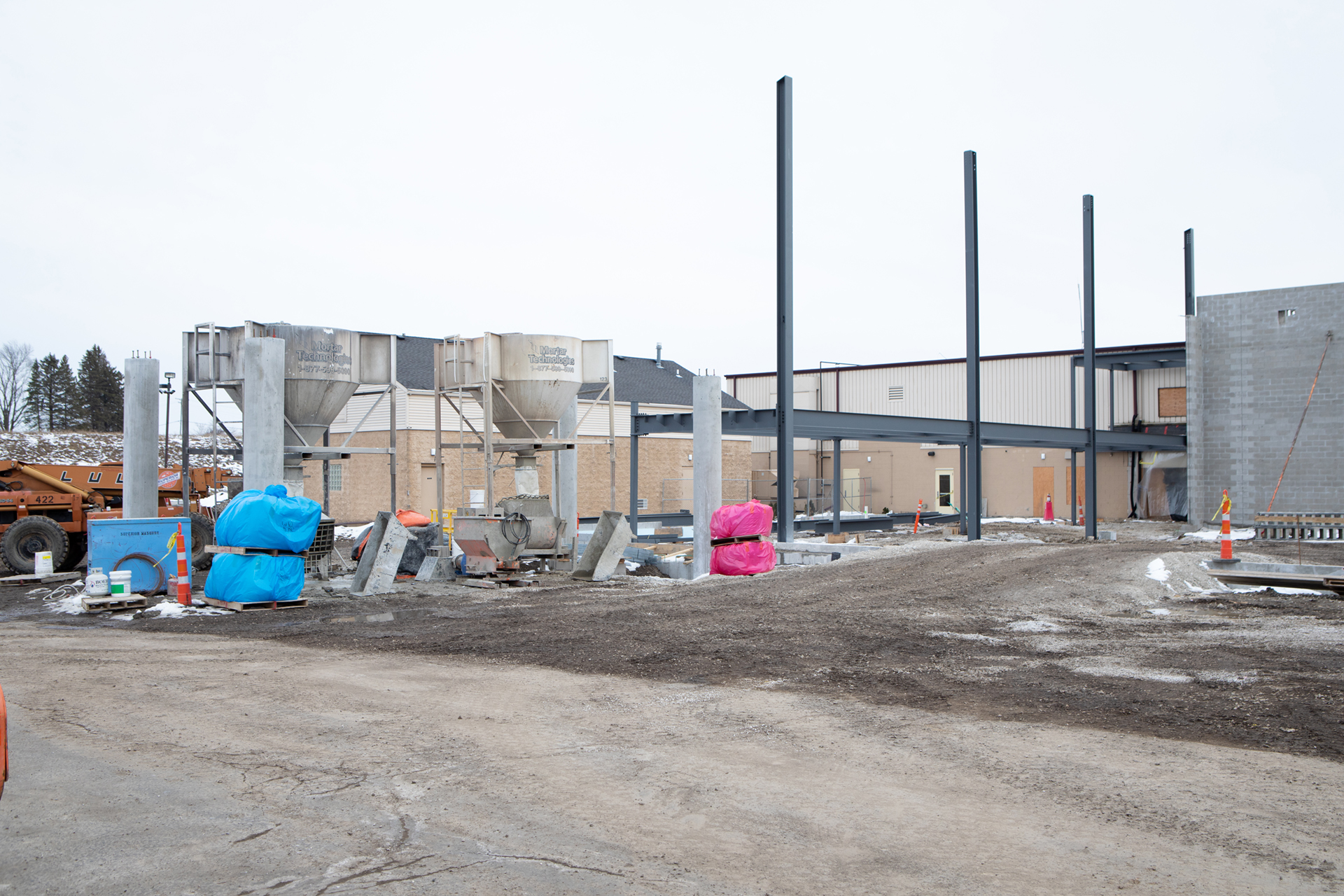 Updates Explained
The walls are being built! This aerial view shows you the entire job site, and in it you can see the masons working on the 2nd of 4 structural block walls, and you can see the steel associated with the lobby. The 4 concrete columns will hold the drive under/drop off canopy. The 2 large "funnels" contain the mortar used by the masons. The tall vertical steel columns support the roof and separate the lobby from the classroom area. The shorter steel structure supports the mezzanine in the lobby.
Great construction progress is being made. We're on target to be using the building in September. And we just paid a construction bill for $274,867.76.
Your prayers and your giving are making it happen…thank you!
Helpful Information: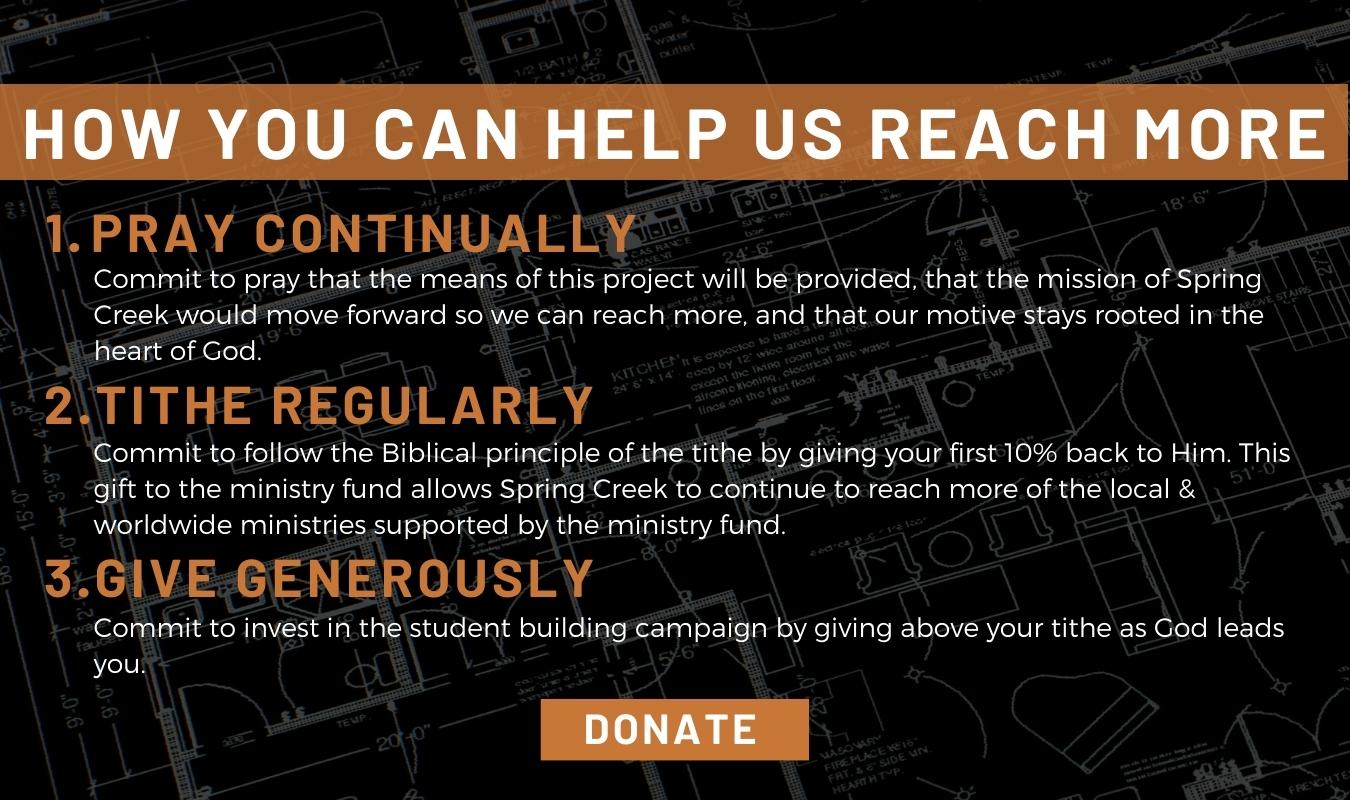 Campus Construction Map
Click the Campus Construction Map button to get a detailed look at how you and your family can navigate around the church during construction.